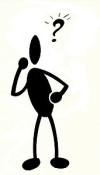 Medicare.gov Website
This is the consumer website where you find many helpful publications and you can use the "plan finder" to search for Part D prescription drug plans and Medicare Advantage plans.  The "find health and drug plans" link is very good and provides the best way to find a prescription drug plan to meet your needs.
www.Medicare.gov
Calling Medicare – 1-800-633-4227
Medicare is available 24 hours a day, 7 days a week, except Christmas and New Year's Day.  You'll need to give your Medicare number in order to get in, but then Medicare Customer Service Representatives can answer questions about your Medicare billing or covered procedures.  If you need a replacement Medicare card you can order one through them, or through Social Security.  If you're looking for a Medicare office to walk into, there isn't one.  Medicare is managed by regions and Colorado is part of region 8.  The regional office is located in Denver, but it's not set up to handle walk-in customers.  If you have questions you should call the national toll-free number.
Social Security Administration (SSA)
The Social Security Administration (SSA) is where you sign up for Medicare.  Go to ssa.gov and create your account.  You can check your Social Security benefits or calculate what you would receive in Social Security benefits at different ages. If you have never registered for Medicare you can register on line.  You may be required to mail your original identity documents to SSA to prove your citizenship and age.  You can also take those documents to a local SSA office and they'll make a copy and give you back your original documents immediately. If you already have Medicare Part A and have delayed your Part B because of coverage through active employment, you cannot go to the website to start your Part B.  You must call Social Security or go to a local office to get your Part B started.  You will be asked for a letter from your company to prove that you had active group coverage that allowed you to delay your Part B.
www.ssa.gov
Calling Social Security, 1-800-772-1213
The telephone number is the same across the United States.  1-800-772-1213 is available Monday through Friday from 7 am to 7 pm in your time zone.  It's best to call later in the week, later in the day and later in the month as the waiting times are shorter.  To get through the voice prompts when they ask you to describe what you want say simply the word "Agent" and then when the voice prompts say you can do many services on line you can say "No" and you will be put in the queue for callers.  They often allow you to leave a phone number for a call back and it's a reliable service.  That helps you avoid sitting on hold.
Social Security "Program Operations Manual" (POMS)
The Social Security "Program Operations Manual" (POMS) is the manual that Social Security employees use to determine eligibility for programs.  If you have a question about your eligibility for Medicare, the answer will be in here.  It's a little difficult to find, as it's written in legal language.  But if you are challenging a Social Security decision on Medicare you will find it helpful to use this language and quote these sections.
Learn More
Centers for Medicare and Medicaid Services (CMS)
This is the website of the Centers for Medicare and Medicaid Services (CMS) that is used by providers, researchers and those who want to understand Medicare coverage.  This is where I go to find out what is covered.  There is also some good training information in this site.  It's a big website with lots of places to go, so let me get you closer to the pages that might be useful to you.
www.cms.hhs.gov
Medicare Coverage and Rules Manuals – Learn More