Liz is a dynamic, fun and playful public speaker
She makes learning Medicare fun – well, as fun as this complicated subject can be.  Presentations use real life situations that make Medicare understandable on a personal level.  Liz engages the audience and asks for questions and personal situations to illustrate the topics.  Liz has spoken to groups of two to 400.  People often tell her later that it's the first time they really get Medicare.
We can customize a talk or presentation for any group.  Presentations can be informal, working with handouts, or more formal with a Power Point presentation for visuals.
Some example of topics are:
Understanding Medicare
This basic Medicare presentation covers the "alphabet soup" of Medicare A, B, C and D.  You'll learn about how Medicare works and when and how to sign up for Medicare.  Then we'll move on to additional coverage such as Medicare Supplements, Medicare Advantage and Medicare Part D Drug Coverage.  This is a great presentation for those who are new to Medicare or for those on Medicare who want a better understanding of how it works and the way to maximize coverage for your needs.
Medicare Drug Coverage – How Does It Work and How Do You Choose a Plan?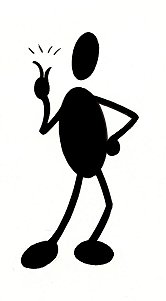 There are around 30 "stand alone" prescription plans available in Colorado each year and more plans that are part of Medicare Advantage health + drug plans.  How do you know which plan to choose?  How do you know if your prescriptions will be covered by a plan?  What are Step Therapy, Quantity Limits and Prior Authorization?  What can you do if your doctor prescribes a drug that isn't covered by your plan?  And is there a way to avoid the "coverage gap" or "donut hole"?  This presentation will show you how to be a smart consumer and get the best coverage you can get.
Healthcare Economics 101
Why do people in the United States spend more money per capita on healthcare and yet we don't have better outcomes?  What drives healthcare choices?  Why do hospital and doctor bills have outrageous charges that never seem to be close to what really gets paid?  Liz will team up with former hospital administrator Larry Hanan for this presentation on the economics of healthcare in the United States.