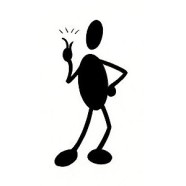 Liz is a dynamic, fun and playful public speaker!
She makes learning Medicare fun – well, as fun as this complicated subject can be.  Presentations use real life situations that make Medicare understandable on a personal level.  Liz engages the audience and asks for questions and personal situations to illustrate the topics.  Liz has spoken to groups of two to 400.  People often tell her later that it's the first time they really get Medicare.
We can customize a talk or presentation for any group.  Presentations can be informal, working with handouts, or more formal with a Power Point presentation for visuals.