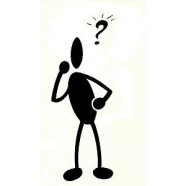 To help you spend your money wisely & have coverage that meets your needs.
If you don't investigate your options you may make a choice that turns out not to work for you.  And perhaps harms you financially.  Or limits your health care choices. There are timeframes where you can choose any coverage, without health underwriting.  There are limitations of when you can choose or change coverage. My goal is to help you limit your out-of-pocket obligation and pick options that suit your lifestyle, your wishes and your needs.
The important thing is to learn your options and figure out what makes the best sense for you.