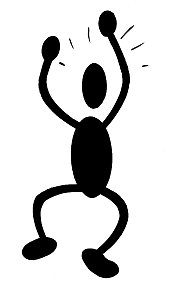 Medicare Consulting – What Will It Cost Me?
Most of my consulting is at no cost to you.  If you are enrolling in Medicare I may be able to provide you with an insurance plan and if it's one of the companies I represent I will be paid a commission. If you want assistance with researching Medicare coverage or resolving billing issues, I'll charge an hourly fee.
Free Telephone Consultation
There are no fees charged until we have a plan of what we can do.  We'll talk on the phone first to determine what you need and if I can help you.  Then we'll make a plan.   So, feel free to give me a call to ask your question.  If I can't help you, I will know where to refer you.
New-to-Medicare Counseling
This is for someone who is becoming Medicare eligible due to age or because of leaving employment and wants to ensure the best coverage for their needs. I will provide you with a personalized explanation of how Medicare works and the options you have and help you compare Medicare to any other coverage (employee, retiree) for which you are eligible. We'll work together to figure out if you would be better off with Medicare coverage or other coverage. We'll come up with a plan and action list. We will meet face-to-face to start and then follow up by phone and email.  Depending upon your situation, this will take around 3 hours.
Medicare Annual Check Up
The Medicare Annual Enrollment Period is October 15 through December 7, with coverage to start on January 1st. We'll review your prescription drug coverage to make sure that you have the best coverage for your prescriptions at the lowest annual costs. Prescription drug plans change every year and if you don't shop and compare you could be paying hundreds, even thousands, of dollars more than you need to. We'll work mostly by phone and email..
Group Presentations available upon request.
Would you like to have a group presentation on Medicare for your office, your family and friends, a neighborhood gathering, church group, or some other organization?  I have many years of experience with public presentations and enjoy giving group presentations to educate people on Medicare.  Let's make a plan that works for your group!